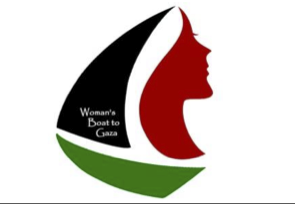 Dear supporters,
The Women's Boat to Gaza (WBG) is very close to purchasing two boats for the 'all women boats' which will be challenging the illegal Israeli sea blockade. Now we need to give the boats a name. The WBG is holding a competition to do this and we are inviting our Canadian Boat to Gaza supporters to participate.
We are looking for names that reflect our core principles:
* A boat with only women crew and delegates
* Solidarity with women, children and men of Gaza and all of Palestine.
* Highlighting the role of women in daily life, the struggle and resistance
* A non-violent, direct action that is not affiliated with any government
* Ultimate goal is to break the illegal blockade of Gaza
The competition is open to all, and the closing date for entries is April 25th. The winner(s) will be selected by the WBG Committee and announced May 1st.
"The successful submission will be honoured aboard the boats, on our website and on www.freedomflotilla.org
Please send your submissions by April 25, with a brief rationale for your suggestion to mediawbg@gmail.com.
Although all participants in the campaigns involved in WGB are volunteers, we still need your financial assistance to help buy, refurbish and equip the boats. No donation is too small or too large! You can donate online: https://canadaboatgaza.org/donate/
In addition we invite Toronto area supporters to join us at a fundraising concert on April 21st. see http://beitzatoun.org/event/womens-boat-to-gaza/
Other ways to get involved:
Follow us at www.canadaboatgaza.org and freedomflotilla.org
www.facebook.com/FreedomFlotillaCoalition/ and www.facebook.com/CanadaBoatGaza/
Twitter @GazaFFlotilla @CanadaBoatGaza
Contact us to discuss how you can be involved!
In Solidarity,
Canadian Boat to Gaza Team
5630 Total Views
6 Views Today