"I am happy to see that the Freedom Flotilla for Gaza is sailing again, especially at this difficult time for our Palestinian sisters and brothers.
In 2011, I myself participated in the Canadian Boat to Gaza, in order to support the struggles of the Palestinian people. Seven years later, it is still necessary to act in solidarity with the people in Gaza in order to have their rights respected and to lift the inhuman blockade imposed by Israel!
Palestinians demand freedom of movement and the right to live in dignity on their lands. The Freedom Flotilla is a powerful, peaceful demonstration of our solidarity with the Palestinian people of Gaza! "
Manon Massé
Member of the Québec National Assembly for Sainte-Marie-Saint-Jacques
Spokesperson for Québec Solidaire
The Canadian Boat to Gaza campaign needs your support in order to pay our share of the boat that the Freedom Flotilla is preparing to sail, starting in May 2018, against the blockade of Gaza and for a Just Future for Palestine.
You can donate online (canadaboatgaza.org/donate) or by postal mail. Make out cheque or money order to Turtle Island Humanitarian Aid and mail it to:
Canadian Boat to Gaza
PO Box 1950, London Stn. B
London, Ontario N6A 5J4
CANADA
(Note: like many of our sister organizations, we would prefer to move away from dependence on PayPal for online donations. At this point, we are pleased to accept e-Interac transfers from Canadian bank accounts, and we hope to announce other electronic payment methods soon. Please e-mail us if you have questions about this).
Some (especially those who can benefit from a charitable tax receipt in the US) may wish to donate through the US Boat to Gaza page: https://2018boatstogaza-nonviolenceinternational.nationbuilder.com/contribute
In other parts of the world, please consider donating through one our other partner campaigns in the Freedom Flotilla: https://sgf.freedomflotilla.org/donate
Whether your can donate financially or not, please help us spread the word about our campaign:
share our messages with your family, friends and/or work colleagues and encourage them to join our mailing list;
send an endorsement message from your association, union, congregation or political party;
organize and attend events to raise funds and awareness for our campaign;
join a Freedom Flotilla campaign near you and encourage others to do so;
follow us on the web, Facebook, Twitter (see below), and (new!) Instagram, and share our posts widely.
Twitter: @CanadaBoatGaza @GazaFFlotilla
www.facebook.com/CanadaBoatGaza
www.facebook.com/BateauCanadienGaza
www.facebook.com/FreedomFlotillaCoalition
Together, we can help end the blockade!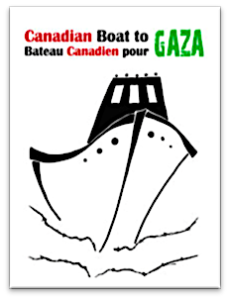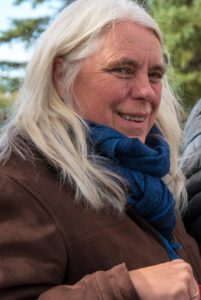 3200 Total Views
2 Views Today