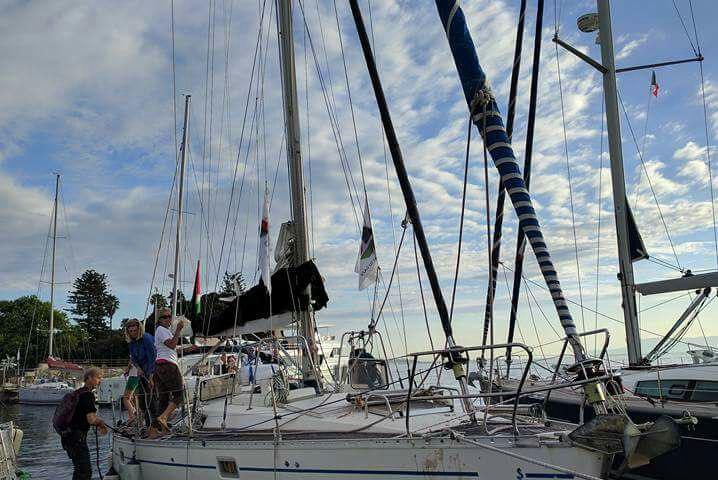 The following is a compilation from the Captain, crew and participants on the boat.
Wednesday, September 28
We had heavy showers and several women are seasick. There were not many takers of the cous cous salad we had for lunch. But our discomfort at sea pales in comparison to the people of Palestine.
Thursday, September 29
Today has been easier and we are enjoying calm conditions. We are sitting together enjoying the noon sunshine. It is nice to see everyone smiling and finding their sealegs. Women are singing "I am sailing to be near to you".
https://wbg.freedomflotilla.org/news/update-from-zaytouna-day-3-and-4-moral-is-good