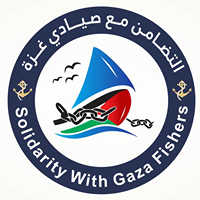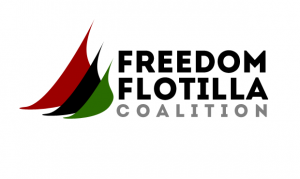 About one billion people world-wide rely on fish as their primary protein source. Many of these people live in poverty and many of the world's 54 million fishers are also poor. Gaza, a 43km coastal strip of land, depends heavily on its inshore fishery to feed its population of nearly 2 million Palestinians.
​O​ver the past ten years, the ability of Palestinians in Gaza to ​make​ a living from ​fishing​ has been severely undermined as a result of fishing access limits imposed by the Israeli Occupation Forces along the Gaza coast.
Out of the 20 nautical mile zone that they were promised under the Oslo accords, Palestinians are restricted to a fishing zone of just three to six nautical miles off the Gaza shoreline, temporarily increased to nine nautical miles for the southern part of the Gaza coast in early May, and then reduced again. Fishers deemed to have exceeded the boundaries by Israel's navy are shot​ at​, their boats are confiscated, and they are sometimes arrested or worse. Even within the restricted boundaries of six to nine nautical miles, Israeli forces sometimes open fire at Palestinians: earlier this month a Palestinian fisher was killed by Israeli gunfire inside the "permitted" zone.
Overfishing in the small area where Israel has allowed fishing over the years has depleted fish breeding grounds. In addition, the coastal areas are severely polluted by sewage that flows into the sea, often untreated because the waste treatment facilities in Gaza have been destroyed by Israeli attacks and remain unrepaired because of the blockade. ​
The Freedom Flotilla Coalition has launched a new project called Solidarity with Gaza Fishers, in partnership with the Union of Agricultural Work Committees (UAWC), who represent fishers in Gaza. The winning logo for this project (above) was provided by our friends at the UAWC. ​Our aim in the Solidarity with Gaza Fishers is to link the struggle of those under blockade and constant attacks with their counterparts in countries all over the world. Sustainable fishing is a way of life endangered by mostly political factors around the globe. We believe that by drawing attention to the situation of Palestinians in Gaza we will bring to the foreground not only the need to lift the inhuman and illegal Israeli blockade, but also the importance of respect for all fishers wherever they are.
Fishing everywhere is a difficult, often hazardous, way to make a living: for Palestinian fishers in Gaza, fishing has become extremely dangerous. We call on you to join us in this project by sharing information about the situation of Palestinian fishers in Gaza with other fishers, fishing organizations and civil society organizations close to you. Fishers and others can show solidarity by organizing events in your local community or fishing port, by flying Palestinian flags and banners of the project on their boats in symbolic protest, and by issuing statements of support. Some may even wish to consider donating part of the value of their catch to enable us to deliver fishing and boat fixing material to Gaza's fishers through an NGO that is part of our coalition.
We invite you to share the stories on our new website: sgf.freedomflotilla.org with your contacts near and far. Help us spread the word about both Palestinian fishers in Gaza and those who stand in solidarity with them in other parts of the world. If you are in touch with fishers or their organizations who want to share stories of their struggles, please put them in touch with us as well too. Together, we can end the blockade and help Palestinians win their fundamental rights.
In solidarity,
the Canadian Boat to Gaza Team
Please follow our campaigns on Twitter @CanadaBoatGaza @GazaFFlotilla Facebook: www.facebook.com/CanadaBoatGaza/ www.facebook.com/FreedomFlotillaCoalition/ Share our messages and forward them widely!
To support our work, see our NEW contact address: canadaboatgaza.org/donate/ or contact any of our Flotilla partners working on this project: sgf.freedomflotilla.org/donate