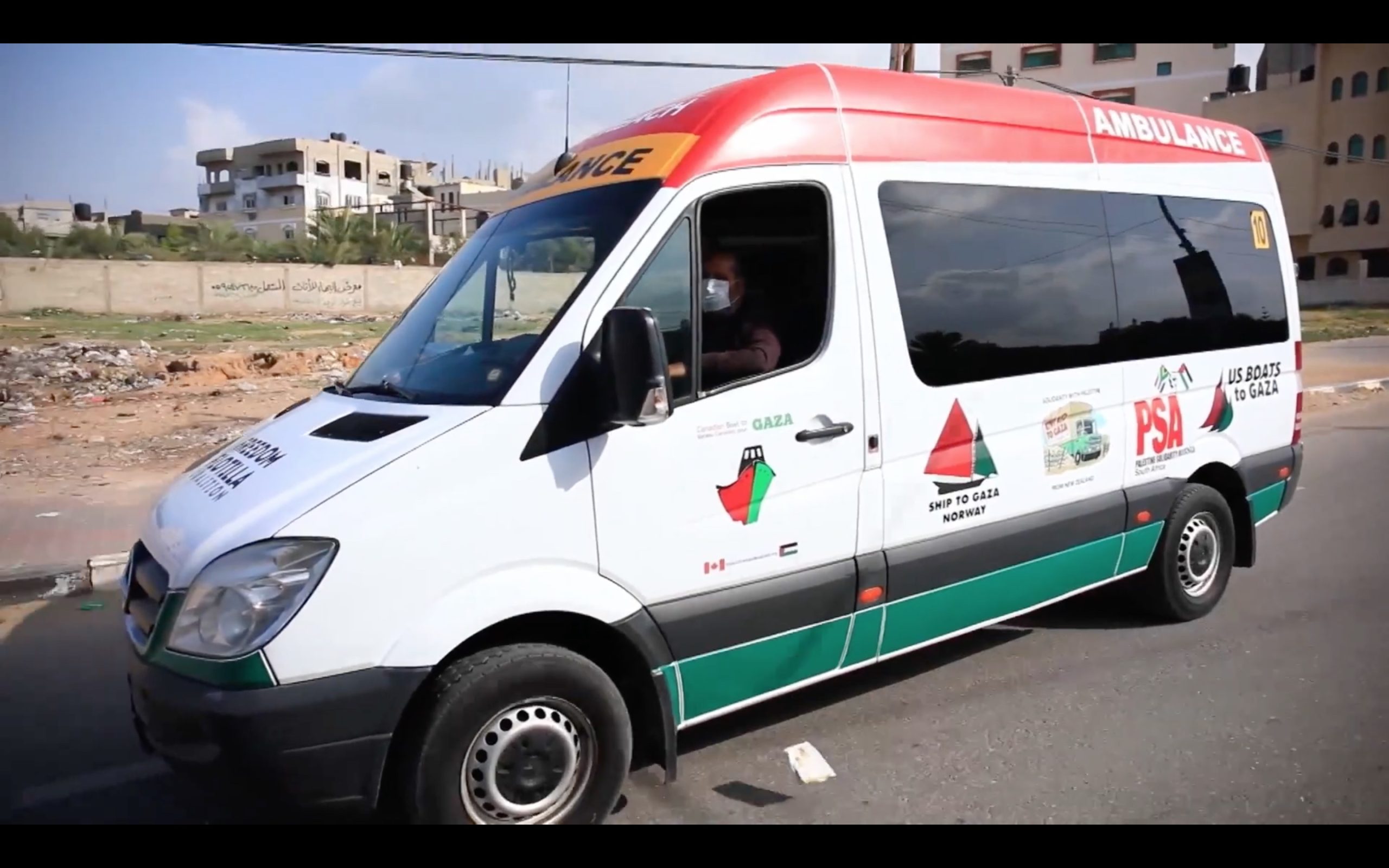 Read the report in the Palestine Chronicle that features the ambulance which our campaign helped to fund.
https://www.palestinechronicle.com/freedom-flotilla-sponsored-ambulance-serve-disabled-patients-in-gaza-photos-video/
With our Freedom Flotilla partners, along with the generous support of donors like you, we were able to fund this ambulance which arrived in Gaza in November. As a part of the Miles of Smiles humanitarian convoy, it's now being used by the Benevolent Society for Disabled People in Gaza.
Please watch and share this video showing this donated ambulance at work.