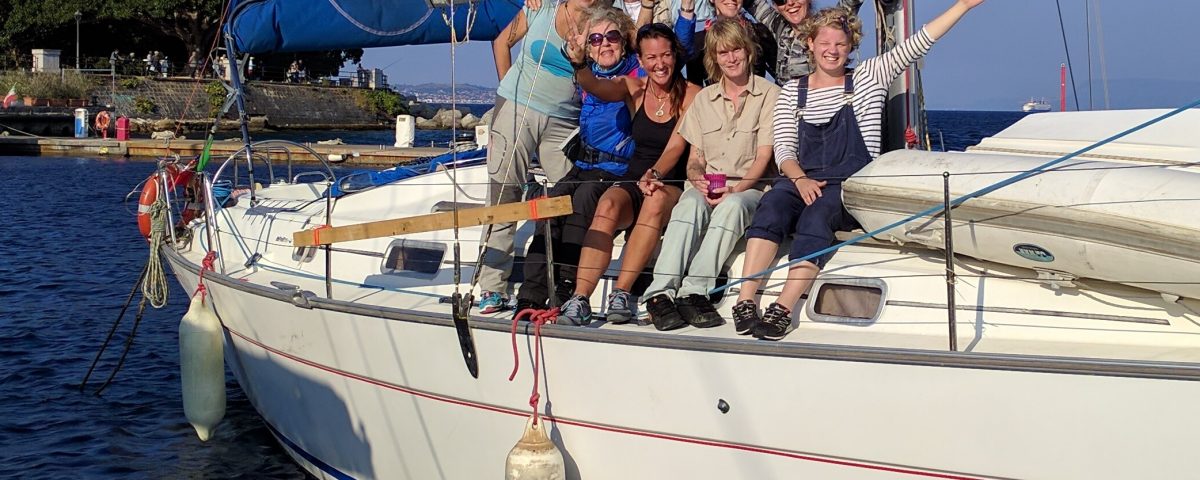 For immediate release, Monday 3 October 2016
Palermo, Italy
The Amal-Hope II, which remained in Messina when the Zaytouna-Oliva left the port of Messina last Tuesday, will not be able to join the journey to break the illegal Israeli blockade of Gaza.
According to Gerd von der Lippe, an athlete and professor from Norway who was supposed to participate on the Amal-Hope II: "We are all terribly disappointed that we won't have an opportunity to meet our Palestinian sisters in Gaza in person this year. But now we must put all our energy towards ensuring that Zaytouna-Oliva is successful in breaking this illegal
blockade. We really need global citizens of goodwill to contact their governments urging them to demand safe passage for that boat."
Following the breakdown of the first Amal-Hope in Barcelona, we were purchased and brought a replacement boat to Messina. It was ready to sail, and in fact sailed from Messina to Palermo over the weekend, but the delays meant that the crew we had lined up for the last part of the voyage were no longer available. Eva Manly, a retired documentary maker from Canada, who was also due to be on Amal-Hope II, agrees: "It was a Herculean task to get Amal-Hope II this far, but we just weren't able to make it happen in time."
In addition to Manly and von der Lippe, the women that were scheduled to be aboard the Amal-Hope II, included Zohar Chamberlain-Regev (Israel-Germany), Wendy Goldsmith (Canada), Ellen Huttu-Hansson (Sweden), Naomi Wallace (US), Cigdem Topcuoglu (Turkey), Orly Noy (Israel) Jaldía Abubakra (Spain), Sofia Kanavle (US), Siri Nylen (Sweden) and Maite Mompó (Spain).
The Zaytouna-Oliva continues to make good progress through the Mediterranean Sea and is on course to arrive in the port of Gaza later this week.
Contact person: Ellen Huttu Hansson, +46 722 883 213
E-mail: ellen.huttu.hansson@gmail.com
SaveSave