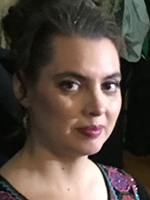 Dear friends,
As a Jew, I am all too aware that history has been painted with the blood of individuals whose only crime was being born Jewish. The stigma of living life as a minority has forever shaped Jewish history and the histories of many other peoples. Therefore, I am always taken aback when I see any group of people who face discrimination not for their actions, but simply for being alive.
I know that Jewish leadership has made sure that any assertion of commonality between Jew and Palestinian is denied. But throughout history, from Poland to Iraq, from Argentina to South Africa, from Brooklyn to Mississippi, Jews have taken up their quest for justice, and their desire for a more just world, by joining with others in collective struggles. Jews have participated prominently in the workers' struggle of the Depression era, in the civil rights movement, in the struggle against South African Apartheid, in the struggle against fascism in Europe, and in many other movements for social and political change.
Obviously the State of Israel's historic and ongoing oppression of the Palestinian people contradicts and betrays these long histories of Jewish participation in collective liberation struggles.
Thus, I invite you to join me in my support for the Canadian Boat to Gaza, and its insistence on ending the illegal and immoral blockade imposed by the Israeli State on over 2 million Palestinian civilians living in the Gaza Strip.
Let's challenge the legality of the inhumane blockade of Gaza's 2 million inhabitants, most of whom are refugees and children.
Let's expose the Canadian government's complicity in this act of collective punishment of defenceless civilians.
Let's demonstrate to the people living under the blockade that the world has not forgotten them.
Let's stand in solidarity with the Palestinian people.
Let's support the Canadian Boat to Gaza right now!
You can find different ways to donate at https://canadaboatgaza.org/d onate
In solidarity,
Rabbi Lucia Pizarro, Founding Spiritual Director
Those who can benefit from a charitable tax receipt in the US may wish to donate through the US Boat to Gaza page: https://2018boatstogaza- nonviolenceinternational.natio nbuilder.com/contribute
In other parts of the world, please consider donating through one our other partner campaigns in the Freedom Flotilla: https://sgf.freedom flotilla.org/donate
Please share our messages and forward them; Merci de partager et de faire suivre nos messages.
Donations / dons: canadaboatgaza.org/donate/ / sgf.freedomflotilla.org/donate
7980 Total Views
2 Views Today